U-Series Ceiling Fan - U60FW
Ceiling fans create a strong airflow and improve the circulation of air generated by air conditioning systems. Incorporated with over a century of wind and air moving know-how, KDK ceiling fans combine innovative functionality with contemporary design.
Energy Efficient Direct Current Motor

U60FW is one of our most popular fan models – and we are not surprised. Equipped with the DC motor – it saves up to 50% in power consumption as compared to AC motors. KDK DC motors are silent and lightweight, providing the best in class performance.

Another great function that comes with U60FW is the 1/f Yuragi function. It mimics a rhythmic wave of gentle breezes – as though you are relaxing and lying on a beach relaxing. It is perfect for any living room or bedroom area where you can unwind and rest for the day.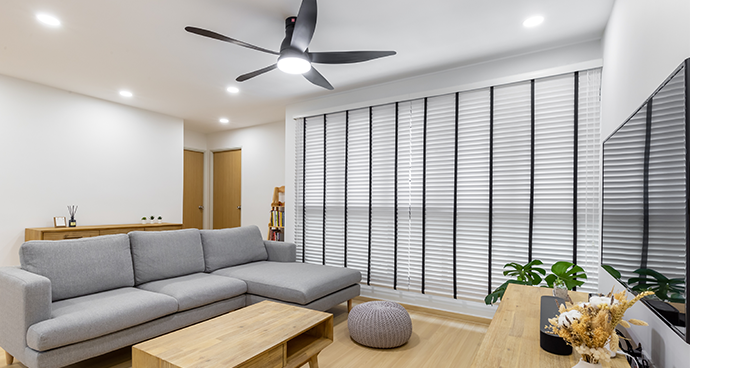 With U60FW you can eliminate the use of another appliance. The LED light also boasts 3 different kinds of lighting – white, cool daylight and warm. Depending on your needs of the day you can switch between these lighting to suit different moods. For more information on U60FW, head to kdk.sg now.